Around Here This Morning
Been doing some much needed yard work and was on my way over to my parents' house to borrow my Dad's weed eater and caught the sight of the early morning sun peeking through the trees.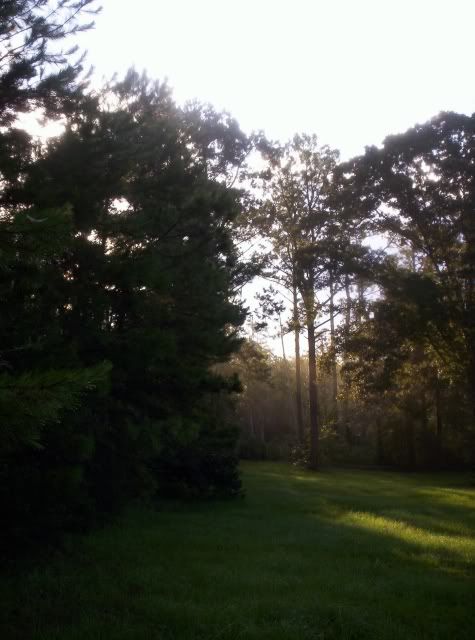 I know it's more of the same old pics of the same old place but I love looking at the world as it's first waking up in the morning. (and I'm not even a morning person)
Meanwhile the pear trees are full..no partridges but plenty of pears (gotta be careful though, yellow jackets are all over the half eaten ones on the ground (courtesy of the local deer)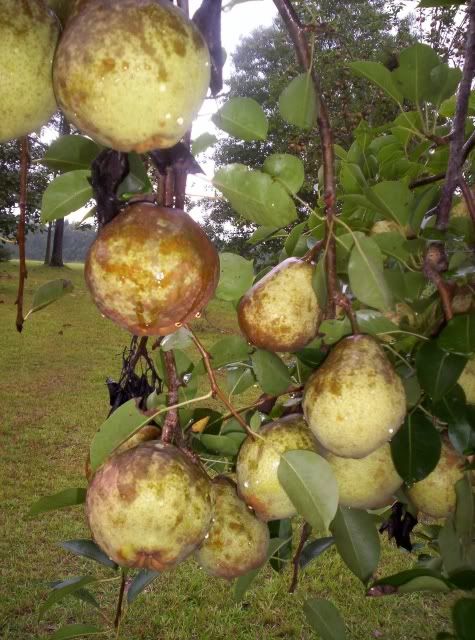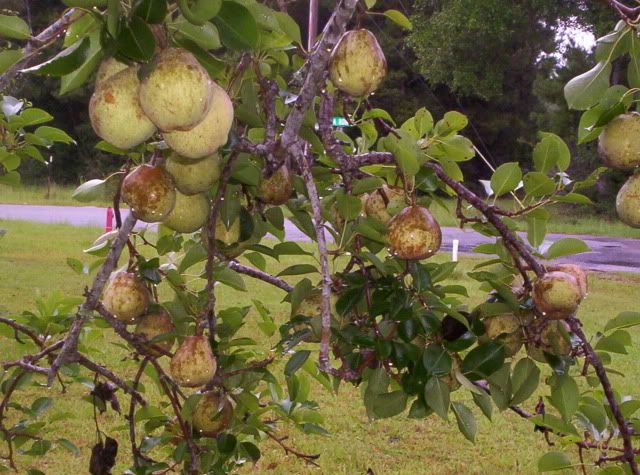 The flowering crab apple tree that's planted way too close to the house. Wish I could transplant it out into the yard without killing it.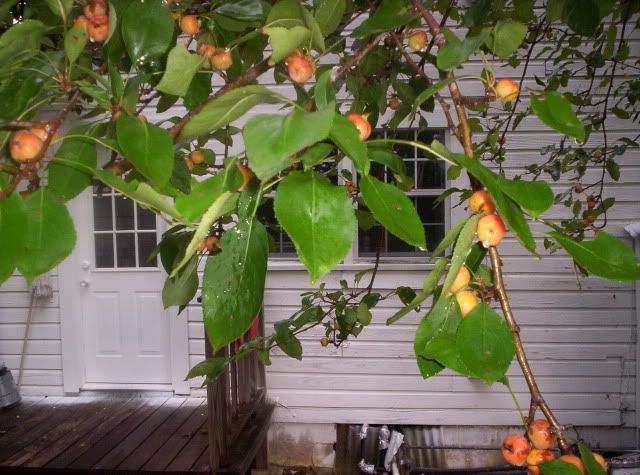 Finally here's my beautiful mug after doing some actual work (I'm used to working inside and the heat gets to me fast)